We never know who is coming into our rescue and often we have dogs that we are getting to know and do not post them until we have a good idea of who they are and the homes that will suit them best so we appreciate your patience. Also realize that this is an all-volunteer rescue organization and all we will get back to you on inquires as we are able.
So keep checking in to see if ... Your Next Best Friend is Waiting ...

If you are interested in an EnchantMutt dog - please complete an application and forward to info@enchantmutts.org
Click on the picture for more information... and Click on Adoption Process above for the application form
C O T T O N
This is what dynamite with fur looks like .... Cotton. DOB is roughly 12/03/2018. An adorable free spirit with a mind all her own - Cotton is looking for a home with another canine companion she can boss around and play with and a family that loves active little hoodlums. You need to be a strong owner who knows how to handle dynamite and enjoys a laugh a minute!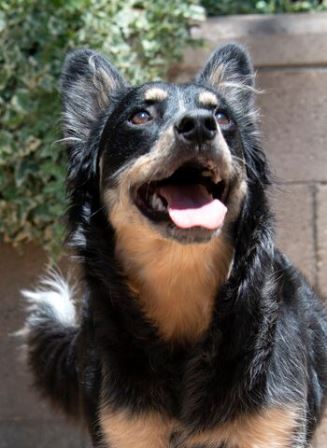 For more information – please contact info@enchantmutts.org. Cotton's adoption fee is $250.00 and she will NOT be adopted out of the state of New Mexico.
T U L L Y
**Adoption Pending**
Tully is a super sweet and active Australian Shepherd boy who comes with looks, smarts and wiggle butt syndrome. Great with everyone! Beautiful tri boy who weights about 45 lbs.
We are still getting to know him and what he needs but liking everything we are learning!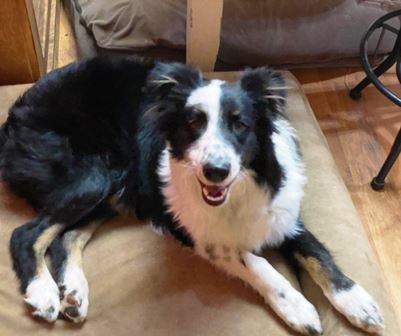 For more information – please contact info@enchantmutts.org. Tully's adoption fee is $250.00 and he will NOT be adopted out of the state of New Mexico.
L A R K
Adoption Pending
This little mini aussie girl is all that and then some ... the "then some" is she came into rescue complete with heartworm and a few other surprises.
She will overcome and she is staying healthy and BUSY in her social distancing! Pups are done - now it is all about her!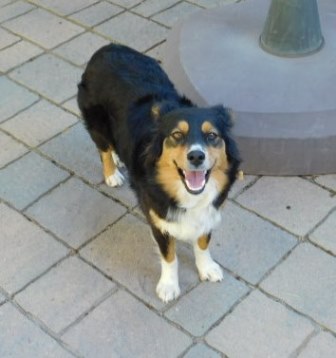 Lark is ADOPTION PENDING and has a wonderful EnchantMutt family waiting for her to complete her treatment.
Momma to LARK'S LUSCIOUS LITTLES -
Loki, Linc (Moose), Luke, Lyric (Zoey) and Lulu (Hazel) - all happy in their forever homes!
COURTESY LISTINGS - Rehome
Below are wonderful animals looking for their second chance! Please note that these are not EnchantMutt animals and are not part of our program - EnchantMutts has not evaluated them. To get more information - please contact the correct contact mentioned for the animal.