Adoption - it's not all kisses and tail wags (ok, mostly it is)

But we still have some important information to pass on to you.
What is included in an adoption:

Prior to adoption (special accomodations can be made for puppies and certain circumstances), all of our dogs and cats are:
spayed or neutered*
fully vaccinated
heartworm tested and on preventitive
microchipped
dewormed, if needed
given necessary medical treatment if needed while in our care
*Depending on their age, puppies will require follow-up care after adoption (spay/neuter, additional vaccinations) - we do not spay or neuter puppies until they are 6 months old and adopters will adhere to our puppy contracts
Adoption Process:

We are dedicated to finding the best matches for both our animals and adoptive families. In order to accomplish this, we follow a specific adoption process. Here are the steps required to adopt a dog or cat:
complete and submit an adoption application
you will be contacted by phone to discuss the dog/cat you are interested in and we will talk about the possible fit
if it seems as it would be a good fit, we will have you meet the dog or cat
a mandatory home visit will be made
if there are existing animals in the home, play dates will be arranged to ensure compatibility
sleepover (encouraged, but not always necessary)
contract is required to adopt
must be 21 to adopt
Adoption Fees:
dogs: specials as low as $50 to $250
cats: $25 to $50
Ready to get started?
If you are interested in one of our animals for adoption, please fill out an adoption application below. Email the completed application to the contact person listed in the animal's description. If no email address is listed, please send the application to info@enchantmutts.org. Please note that completion of an application does not guarantee adoption of a pet.
Adoption Applications:
Dog Adoption Application – Word document (complete fillable document here, save on hard drive, and email)
Dog Adoption Application - PDF (print out, complete, and mail–see contact page for address–or scan and email)
Cat Adoption Application - Word document (complete fillable document here, save on hard drive, and email)

You must be at least 21 years of age to apply for or adopt an animal

If you have any questions, please contact us at info@enchantmutts.org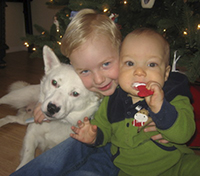 EnchantMutts reserves the right to seek the best matches for our animals and to make adoption decisions based on what we believe is in the animal's best interest.